Dialogue with Australian Deputy Secretary of Foreign Affairs and Trade on Mekong Cooperation
On March 4th, 2022, the Diplomatic Academy of Vietnam (DAV) and the Australian Department of Foreign Affairs and Trade (DFAT) held an informal dialogue on the Mekong issue.
Present at the dialogue, were Dr. Nguyen Hung Son, DAV Deputy Director; Dr. Le Dinh Tinh, Director General of the Institute for Foreign Policy and Strategic Studies; and leaders of several departments of the Ministry of Foreign Affairs as well as Ms. Robyn Mudie, Australian Ambassador to Vietnam, and officials from the Australian Department of Foreign Affairs and Trade and the Australian Embassy in Vietnam.
The dialogue transpired in the spirit of openness, with direct and substantive exchanges on the following issues: (i) Geo-political situation in the Mekong sub-region; (ii) Trends in economic cooperation, connectivity, and infrastructure; (iii) Issues of sustainable development, environmental protection, and water security; (iv) ASEAN cooperation and sub-regional cooperation. The Australian side appreciates the sharing and assessment of experts from the DAV and units of the Ministry of Foreign Affairs.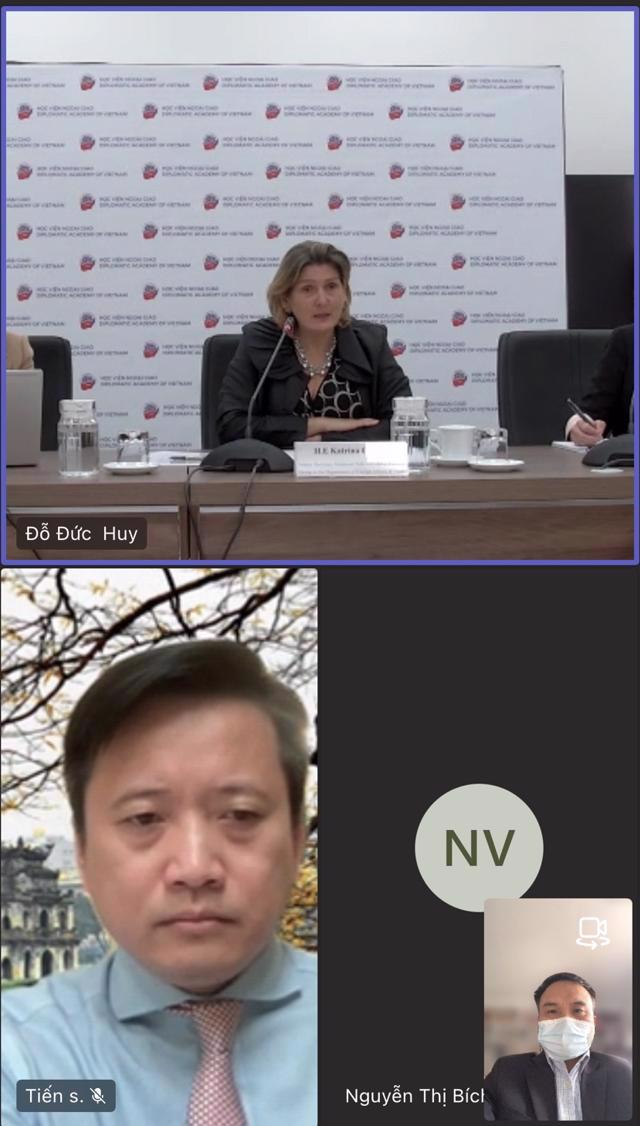 In November 2020, Australian Prime Minister Scott Morrison announced the A$232 million Mekong-Australia Partnership (MAP) initiative to increase Australia's cooperation in the subregion. The MAP initiative focuses on the following areas: (i) Investing in human resources through scholarship programs, short training courses, dialogue activities; (ii) Increasing economic resilience and support post-Covid economic recovery through technical assistance, research, and policy analysis programs; (iii) Promoting trade and investment through economic programs, including implementation of the Australia-Vietnam Enhanced Economic Engagement Strategy; (iv) Enhancing environmental sustainability, strengthening water security, tackling river and marine pollution problems, promoting clean energy, and responding to climate change.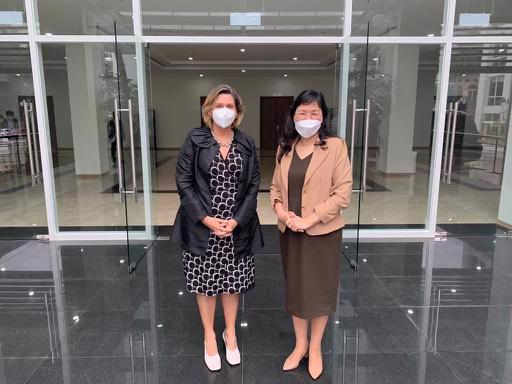 Recently, the DAV has increased the number of cooperation programs with Australian partners. The Australian Department of Foreign Affairs and Trade has sponsored the Canberra-Ngunnawal reading room located in the DAV'S library. Since 2016, the Australian Department of Home Affairs has funded interpretation courses organized by the DAV. This program has trained about 60 officials from many related ministries and sectors, and it is expected to last until 2023. Furthermore, the DAV has implemented a joint training program with Australia's Flinders University, offering a Bachelor's Degree in English Language. Accordingly, students will study both at the DAV and Flinders University. Graduates will not only obtain language skills but also socio-cultural knowledge. The DAV also participates in programs of the Center for Vietnam - Australia Project located at the Ho Chi Minh National Academy of Politics to support the training of senior cadres and to coordinate research.