Letter from the President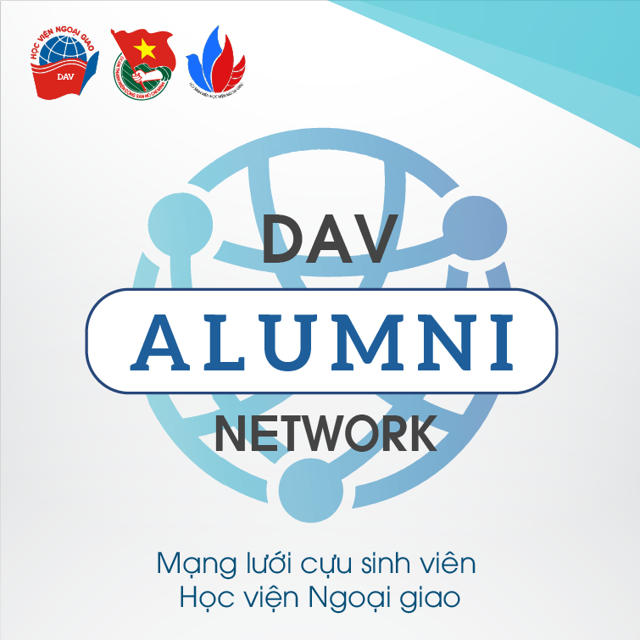 Dear alumni of the Diplomatic Academy of Vietnam,
As a graduate of the Diplomatic Academy of Vietnam (DAV, 16th intake), and as the President of the Academy, I would like to extend my warmest greetings to all the former students of the Academy
First of all, I wish you success and concrete achievements in your personal life and career regardless of your current workplaces and your responsibilities. With the pride in being DAV alumni, we always believe that the precious time spent with our mates, lecturers and staff from Diplomacy University, or Institute of International Relations, or Diplomatic Academy of Vietnam known as today, will be forever memorable and meaningful moments, which lay initial foundation on the path of our career and development
At the end of November 2019, the DAV will organize the 60th anniversary of the Academy's establishment (1959 - 2019). On behalf of the staff, lecturers, researchers, and students of the Academy, I would love to call for the support of a DAV alumni from all intakes to build a wide and strong network. For the DAV, the growth of DAV's generations has always been achievements that the DAV is most proud of during the past 60 glorious years. The consolidation of a DAV alumni network will continue to be the pride and supportive pillar for the continuous development of the Academy - a leading institution for training and research of the country as well as for the services of foreign relations, and the DAV is reaching out to regional and international level.
The DAV wishes that the 60th anniversary will become the joint activity of the DAV generations, and that DAV Alumni Network will be an important factor in organizing the event. The Academy welcomes all forms of activities that could promote the 60-year milestone such as class reunions, special festivals for each intake and faculty, as well as the display of memorabilia donated by formers students and the Academy's staff
In the coming time, the DAV Board of Directors will have meetings with representatives of alumni in order to strengthen the DAV Alumni Network, and to receive opinions of alumni about activities in the framework of the 60th anniversary.
The Board of Directors looks forward to the participation and support of the DAV graduates.
On behalf of the DAV, I wish all former students good health, happiness, and success.
Warmest regards and see you soon.
Hanoi, May 24th, 2019
DIPLOMATIC ACADEMY OF VIETNAM
President
Nguyen Vu Tung