Seminar on Safety and Security of oil drilling rigs and offshore constructions
From 7th to 8th October 2010, in Da Nang, in the framework of the Council for Security Cooperation in the Asia Pacific(abbreviated as CSCAP), butik masaj the Diplomatic Academy of Vietnam (the representative of Vietnam in CSCAP) in cooperation with representatives of Australian and Singaporean CSCAP co-chaired the Research Team�s seminaron safety and security of oil drilling rigs and offshore construction.
More than 20 experts from countries in the region and more than 20 representatives of companies, the Bruneian and Vietnamese petroleum corporations including the PVN, Vietso Petro… attended the seminar.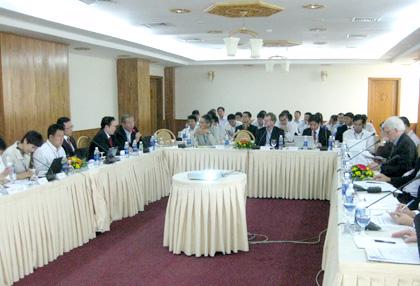 In the two-day seminar, the participants focused on discussing the challenges of security and safety to oil rigs and offshore construction projects, especially during the installation, operation, dismantlement process, the impact of these activities to marine safety and proposing solutions to regional cooperation in order to enhance safety and security for the oil rigs and offshore construction.
The seminar pointed out the emerging challenges as follows: rising demand for energy has increased the exploration and exploitation in the Asia-Pacific region, which leads to the rise indensity of maritime navigation. This has led to a series of consequences such as accidents (collision, oil spill, other technical problems), terrorist attacks on the energy sector, increasing the risk level to the energy works in the region and issues related to law (piracy, armed piracy). In addition, the adoption, application and interpretation of various international mechanisms are easy to cause misunderstanding, preventing the cooperation among sections, countries and in the region to respond and fix the problems, reducing good impressions on one another, increasing the likelihood of catastrophic accidents. The lack of cooperation between sectors, countries and regions in order to deal with accidents as well as the increase in the number of wasted oil rigs would endanger the freedom of navigation and the environment.
At the end of the seminar, participants agreed on some measures to handle and minimize the risks to safety and security of offshore oil and gas in areas including: strengthening cooperation between the industries and regional governments; calling for the regional governments' approval, respect and effective implementation of international conventions, regional instruments and other materials, and evaluating the security and safety risk management of offshore oil and gas sector.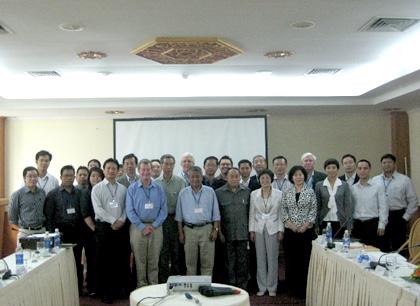 This is the first scientific conference on the Safety and Security of oil rigs and offshore construction projects organized by CSCAP. This conference demonstrated the roles of Vietnam in CSCAP as well as in the issues of security and safety cooperation related to the oil rigs and offshore construction projects in particular, and maritime safety in general, helped to improve the position of Vietnam in resolving regional and international issues, demonstrating Vietnam' spirit of initiative, international integration.