2022 ASEM Summit Simulation
On the afternoon of March 11th, 2022, at Geneva conference room of the Diplomatic Academy of Vietnam (DAV), a student dialogue in the format of the ASEM Summit Simulation was jointly organized by Multilateral Economic Cooperation Department, Ministry of Foreign Affairs and DAV Model United Nations Club (DAV MUN).
The simulation was held in the format of a discussion within the framework of ASEM summit, which attracted the participation of the DAV students and representatives from other universities across Vietnam. Present at the simulation, students had an opportunity to play the role of senior leaders, representing 53 countries and ASEM members to confer on pressing issues in the context of the COVID-19 pandemic recovery.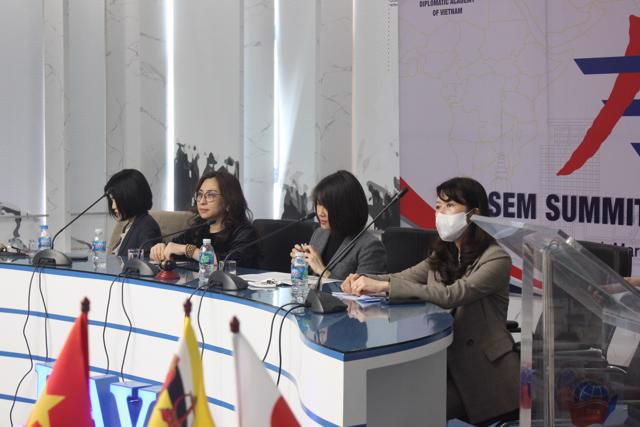 Addressing the opening, Ms. Luyen Minh Hong, representative from the Multilateral Economic Cooperation Department, Deputy Head of the SOM ASEM Vietnam shared Vietnam's multilateral diplomacy as well as the difficulties and challenges facing a diplomat. In addition, Ms. Nguyen Thi Thin, Head of the DAV Department of Academic Affairs highly appreciated the significance of the simulation, which especially helps students better understand foreign affairs and improve their knowledge through practical experience. Ms. Nguyen Hong Hanh, Head of ASEM Division under the Multilateral Economic Cooperation Department, emphasized that diplomacy plays an important role in maintaining world peace and security and promoting global growth as well; therefore, a diplomat is in need of professional expertise, will and resilience to be ready to show the country's position at the negotiating table.
At the simulation on "Covid-19, Socio-Economic Recovery and Development", the DAV students, in the role of senior leader representing ASEM members, exchanged their views and evaluations on connectivity prospects between the two Eurasian regions regarding global supply chain management, energy and inflation issues. Besides, strengthening cooperation to solve a number of challenges related to mental health and job opportunities after COVID-19 is also noted at the simulation.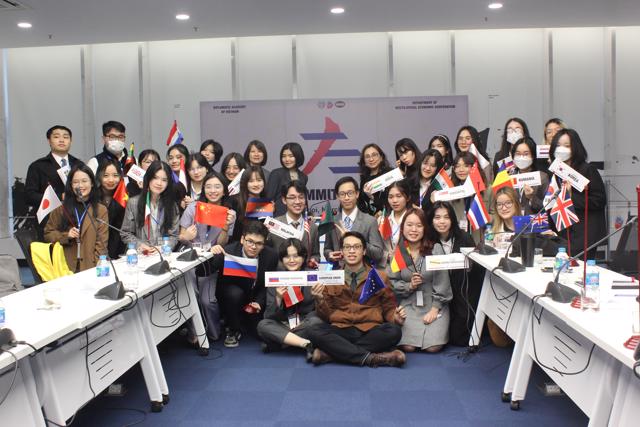 The simulation was exciting with speeches by representatives from 53 countries, leaving a strong impression on the participants. It is notable that the 2022 ASEM Summit Simulation offers great opportunities for future diplomats to approach operation methods, to create a way of thinking, and handle problems based on a nation's stance from the perspective of an actual diplomat. The simulation not only brings a multi-dimensional approach for solving global issues but also ignites a passion and enthusiasm among young generations for pursuing a dream of becoming a future diplomat.