AMBASSADOR FORUM IN JANUARY 2019: Israeli Ambassador dialogues with DAV students and staff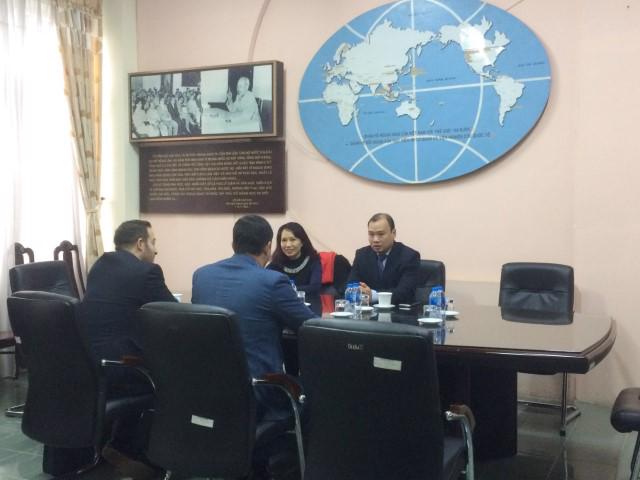 Within the framework of the 2019 Ambassador Forum organized by the Diplomatic Academy of Viet Nam, on the morning of January 9th, 2019, Israeli Ambassador to Viet Nam Nadav Eshcar had a dialogue themed "Comparative research on great powers' behaviors in the Middle East and Southeast Asia". Before the conversation with the students, the Vice President of Diplomatic Academy of Viet Nam Le Hai Binh received Ambassador Nadav Eshcar at the Academy's Reception room.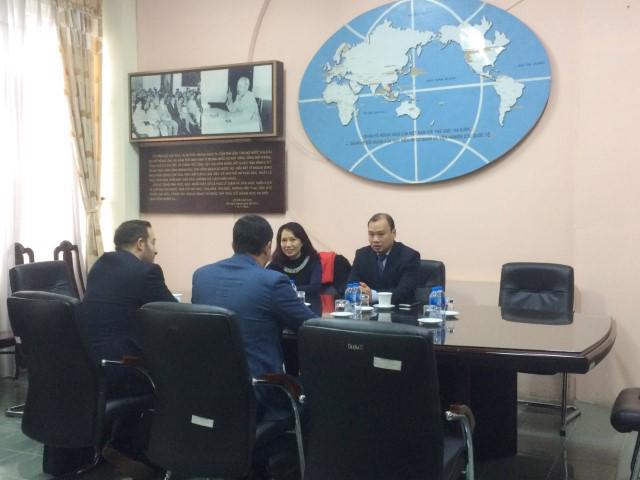 Participants of the dialogue the Israeli Deputy Ambassador, staff from the Israeli Embassy in Hanoi, representative of lecturers from the International Politics and Diplomacy Faculty, some research officers from the Institute for East Sea Studies and Institute for Strategic and Foreign Policy Studies, and 60 undergraduates from the Academy.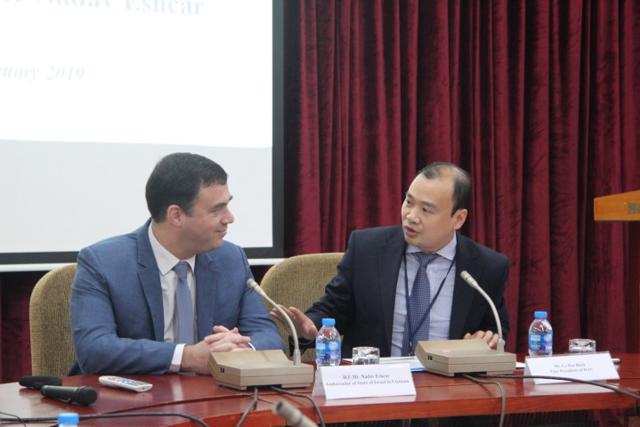 During the dialogue, the Ambassador elaborated on the capabilities, positions, and targets of three great powers: The United States of America, Russia, and China. Afterward, the Ambassador analyzed the great powers' behaviors in Syria and the East Sea based on four criteria: invariable territorial ambitions, targets, investments, and affiliated parties.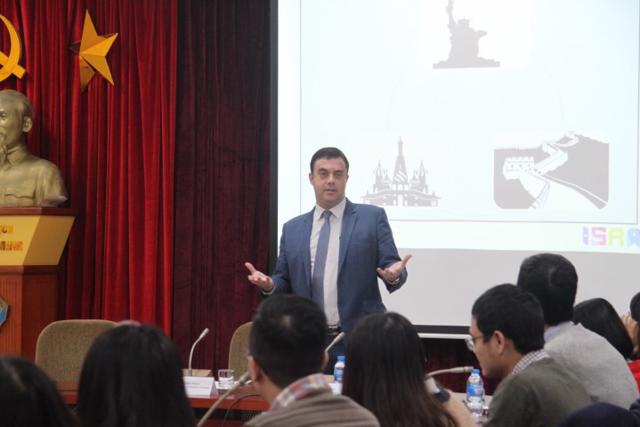 After the presentation, the Ambassador answered several questions relevant to the great powers' behaviors in the Middle East and South East Asia and Vietnam-Israel bilateral relation from the students and staff.