Seminar at American Culture Centre - US Embassy in Hanoi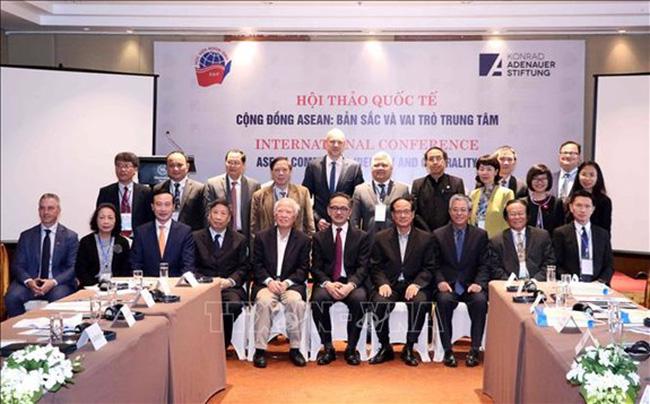 On Friday afternoon, March 15th, 2019, class TA43C from the Diplomatic Academy of Viet Nam participated in a seminar at American Culture Centre under the US Embassy in Hanoi. This extracurricular activity, organized by form teacher Ngo Diem Hang, was for junior students majoring in English in International Relations at Diplomatic Academy of Viet Nam. The activity drew the participation of two guest speakers who are directly involved in important duties at the US Embassy in Viet Nam, including Noah Zaring - Political Counselor; Jim Bangert - Deputy Economic Counselor along with two Vietnamese staff.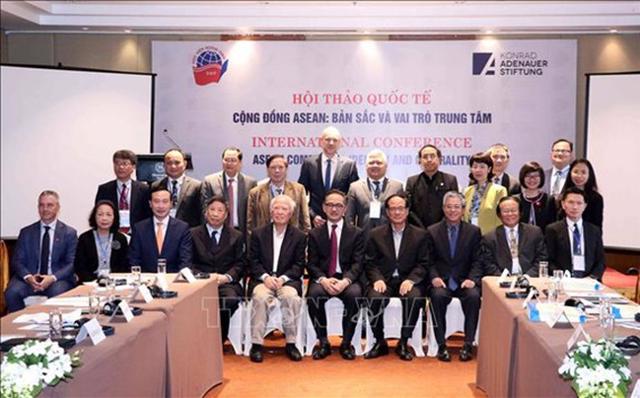 The seminar took place in an open and enthusiastic atmosphere as the speakers shared their professional experiences on the daily duties and routine at the US Embassy, the stories about the preparation period for North Korea-United States Summit in Hanoi from February 27th to 28th, 2019 as well as the summit-related issues from the perspectives of American officials living and working in Viet Nam. The speakers said the preparation period for North Korea-United States Summit only lasted two weeks before the official event. Noah Zaring also noted that Viet Nam was chosen as the host country because it had good relations with both the United States and North Korea. Moreover, the United States also wished that North Korea would consider Viet Nam an example in reestablishing post-conflict diplomatic relations with the United States. Jim Bangert also provided some subsidiary information related to the recent economic cooperation between Viet Nam and the United States. Particularly, Viet Nam was considered the United States' 6th largest partner and both parties just signed a trade agreement worth USD21 billion which mainly focused on agriculture and high-quality products.
At the seminar, students from class TA43C straightforwardly expressed their opinions, raised questions for the speakers on such issues as the outcome that the United States gained through the Summit, the US's plan for the United States-North Korea relations, as well as the US's opinions about its trade war with China, and received thorough explanations from them. At the end of the seminar, form teacher Ngo Diem Hang thanked the guest speakers on behalf of the class.
The seminar ended successfully, helping the students gain more valuable knowledge on the procedures at the US Embassy and multidimensional perspectives about International Relations and issues related to the US-North Korea relations. The students also expressed their wish to continue participating in such meaningful talks organized by the Academy in general and the English Faculty in particular in the foreseeable future.